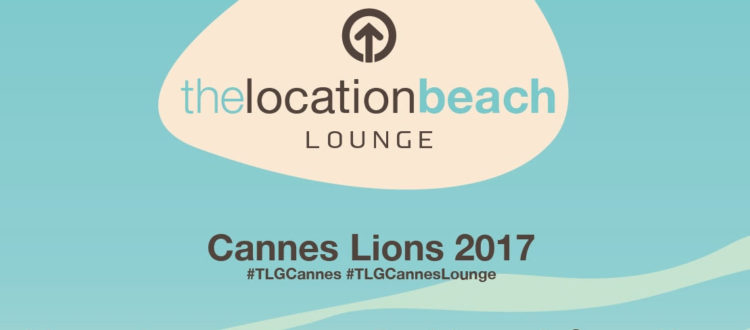 FOCUS partners on The Location Beach Lounge and Cannes Soiree at Cannes Lions
FOCUS is a partner of The Location Beach Lounge at Cannes Lions.
The Location Beach Lounge will be making its grand return at this year's Cannes Lions Festival, once again providing attendees with a stylish, yet affordable space to host their meetings.
From June 19th, The Location Beach Lounge will take over the Rado Plage on Monday, Tuesday, Thursday and Friday, 9am to 5pm. Free yoga sessions will be held from 9am, with pressed juices and light breakfast provided.
The Location Guide and FOCUS Commercial Director, Clara Le states: "It's always a pleasure to be part of the Cannes Lions Festival, and this year is no exception. With our partners, we have prepared the best version of the Beach Lounge to date, utilising the stunning Rado Plage beach as the backdrop for your meetings."
Other lounge partners include Dreammaker Productions, Advertising Producers Association (APA), Made In Lisbon – Mil, Family Film, Film Produkcja, David Reviews, 1.4, Mother & Dragons, Limelite.
Yoga partners: Cosmo Street, Heard City, DAVID The Agency Miami, Lovely Day, She Runs It
FOCUS also partners on the Cannes Soirée, an invitation event on June 21st at Vegaluna Beach. For more info email clara@thelocationguide.com.
Jean-Frédéric Garcia, Clare Le and Anthony Wildman will be representing FOCUS at Cannes Lions.
The Location Beach
No RSVP required.
Rado Plage (opposite Martinez )
Monday: 9am – 5pm
Tuesday: 9am – 5pm
Thursday: 9am – 5pm
Friday: 9am – 5pm
9am – 10 am: Yoga #CannesFit2017 with Veronica Beach
Yoga mats, water followed by pressed juices and light breakfast will be provided.