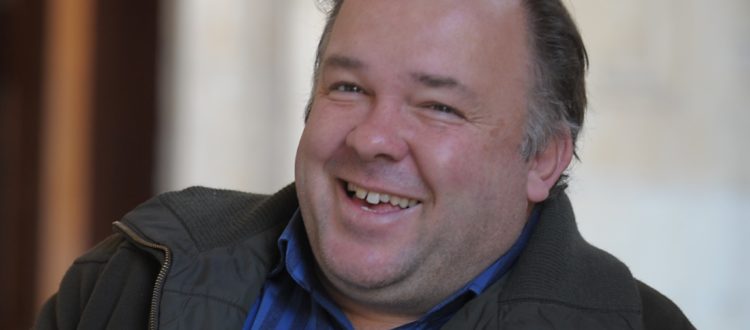 FOCUS talks to Location Manager Christian McWilliams
Location Manager and Morocco filming expert, Christian McWilliams, tells us about his experience of working in the African country and his plans for FOCUS 2017.
Christian, you have the global reputation as the go-to man for locations and location management in Morocco. What initially brought you to Morocco and made you fall in love with the country?
I was sent to scout on the late great Tony Scott's Spygame, "find 48 locations in 48 hours" was my brief. After the experience, I realised Morocco was in my blood.
Morocco has recently experienced a boom in foreign production. Please explain the reasons for this and how it has affected the Moroccan production scene.
The troubles in Tunisia, Egypt and Turkey have ruled out the opposition to Moroccan locations, and the pro-film Government and King ensure a warm welcome for the industry.
General production is busy and there is a healthy depth in local companies and crew.
What productions have you been working on and where in the past couple of years, and what does 2018 have in sight?
All hush hush at the moment, lots of NDAs have been signed for but recently I have been working on a large photo shoot for a mobile device in the shape of an apple, and a drama documentary called Escape from Homs.
What did you enjoy most about attending FOCUS?
Its a great place to network and meet people you might ever only speak to on the phone.
In a sentence or two, how would you describe FOCUS to a fellow location manager or production professional thinking of attending FOCUS for the first time this year?
It's a great place to feel that locations are the most important part of an industry that relies so heavily on our expertise. There are film commissioners at the event from countries that you might never consider for a shoot. It's also great to meet the american location managers guild who really represent global location managers.
Will you be coming back to FOCUS this year and attending the FOCUS welcome drinks sponsored by MaltSmith beer, Variety, PACT, PMA and the European Film Commissioners network?
Yes, always love a free beer and a chat!
Many thanks and looking forward to seeing you at FOCUS 2017 – the meeting place for international production.