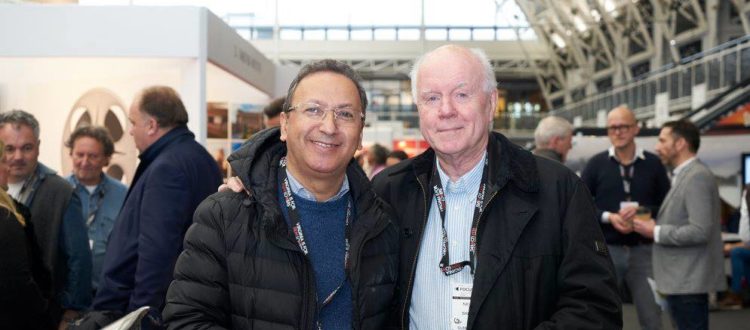 FOCUS talks to producer Nigel Wooll
Having attended every edition of FOCUS, Producer Nigel Wooll took the time to detail his experience with the event ahead of FOCUS 2017.
Nigel, what do you enjoy most about the event that makes you return every year?
This for me is the most important and useful film production exhibition. It concentrates on filming possibilities both here and abroad and is not cluttered with massive amounts of equipment.
If I remember correctly, last year you were at FOCUS to do location and filming incentive research for a new project that needed a Tuscon type cowboy town location. How did you get on?
Yes, again very successful. We were introduced to the Canary Islands which would provide a substantial tax incentive and the locations were very positive.
Did you attend any of the FOCUS sessions last year?
I did. I think it is essential to attend every year to catch up on the latest locations and incentives. Also, there are excellent side discussions where you can meet for one to one meetings.
In a word or two how would you describe FOCUS to a fellow producer or production professional thinking of attending the event for the first time this year?
If you are making any film or television production it is a one stop shop.
Will you be coming back to FOCUS this year and attending the FOCUS welcome drinks sponsored by Malt Smith beer, Variety, PACT, PMA and the European Film Commissioners network for over 1,000 producers and exhibitors on the first evening?
I certainly will.
Many thanks and looking forward to seeing you at FOCUS 2017 – the meeting place for international production.
FOCUS 2017 will take place at London's Business Design Centre, December 5th and 6th. To register your attendance for the event, click here.