Dec 06 2016
11:30 - 12:30
Gallery B
VR – Did it deliver in 2016?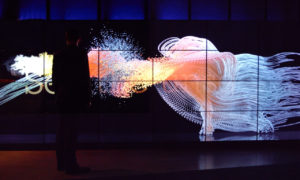 In a year where The New York Times won the Entertainment Grand Prix at the Cannes Lions International Festival of Creativity for its virtual reality work "The Displaced.", and Lockheed Martin's 'Generation Beyond', an experience which gave young students a virtual school bus tour of planet Mars, collected 15 Cannes Lions, it would appear VR made its mark .
Leading Industry VR experts, Simon Gosling (Trendspotter and Futurolist) and Chris McKeeman (Frameless VR) review the VR and AR highlights of the year and discuss the Production, Creativity and ROI opportunities of these much hyped, new formats.
---
To attend the session you will need to REGISTER as a FOCUS industry delegate. It is completely FREE.