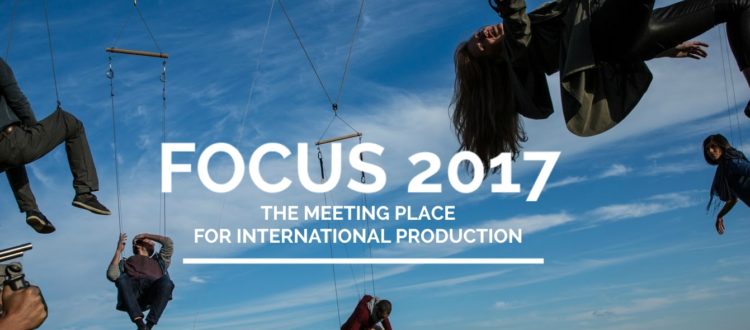 Delegate Registration Now Open for FOCUS 2017
Pre-register now and get access to the whole FOCUS programme.
FOCUS, The Meeting Place for International Production, returns to The Business Design Centre London on 5/6 December 2017 for its third edition. FOCUS offers the perfect opportunity to connect with the creative screen industries, be inspired by a packed session programme and discover production solutions from around the world.
Production professionals who pre-register will get complimentary access to the complete FOCUS programme, including content sessions, the one-to-one meeting scheduler and networking events.
FOCUS is the only European audiovisual event to offer content aimed at all the creative screen industries – film, TV, advertising, animation and interactive entertainment – and it is the only UK event to bring in film commissions, locations providers and production service companies from over 50 countries, giving unprecedented access to the global production community..
FOCUS 2017 will feature more industry-led sessions than ever before, a result of our newly expanded Content Advisory Board which now features members of Animation UK and Games London. They will join our existing members from the BFI, British Film Commission, Pact, Advertising Producers Association, Production Managers Association, Creative Skillset and Women in Film and TV.
Research undertaken by independent company Fusion shows that visitors to FOCUS 2016 rated the event "market leading" for networking opportunities, venue, quality of exhibitors and programme sessions.
"It's really exciting to see so many people from all over the world – film commissions, service providers, public and private agencies – talking about the business of making film"
Adrian Wootton, CEO BFC and Film London
Image courtesy of Film in Georgia, a FOCUS 2017 exhibitor. Photographer Yura Galitsky