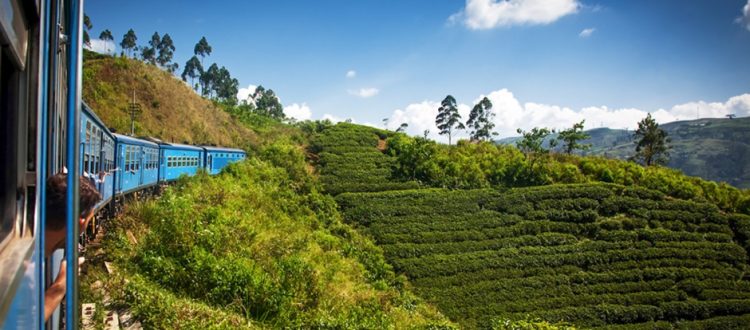 Discover Sri Lanka at FOCUS 2017
Attendees of this year's FOCUS event will have the chance to discover Sri Lanka's production industry, courtesy of the Sri Lanka Tourism Promotion Bureau. Joining the Bureau will be Frames TV & Film Production, Crew for Shoots, Sky Entertainers, Asian Film Location Services and Working Ants Productions.
Sri Lanka Tourism will be hosting a FOCUS session dedicated to the topic of Sri Lanka's potential for film tourism and the locations that are available to suit projects from around the world. Click here to find out more.
Chaminda Munasinghe, Assistant Director of PR at the Sri Lanka Tourism Promotions Bureau states: "Sri Lanka has been hosting filmmakers from around the world since the 1950s. Our island nation offers a variety of spectacular locales from misty mountains with lush greenery, natural waterfalls, tropical forests, exotic wildlife and golden sun kissed beaches. Ancient cities and bustling modern cityscapes with architecture of the colonial era, influenced by the Portuguese, Dutch and British. Most locations are approximately two hours from each other, making Sri Lanka the ideal film location destination. With our participation for FOCUS, we expect to increase awareness about Sri Lanka as a production hub and showcase our beautiful natural and man-made locations to the UK industry."
Priyanga T. Kumarasiri of Crew For Shoots details: "even though there are many TV commercials and feature films that have been shot in Sri Lanka, the country has not been advertised or presented properly in the international market. We have conducted our own promotional campaigns on an individual basis, but never before has Sri Lanka had such a large presence at an industry event. Therefore, after establishing the International Film Producers' Association of Sri Lanka (IFPA) we had discussions with the National Film Corporation and the Sri Lanka Tourism Promotion Bureau to promote film tourism in Sri Lanka. Sri Lanka has much to offer as a location destination and we are blessed with 365 days of summer, an ideal environment for filming purposes. I shall take the opportunity to invite producers to send us your inquiries and see what we can offer for your next project."
Shyaman Presmasundara of Frames TV & Film Production adds: "this will be the second year that I have participated at FOCUS and I think the event is a great opportunity for the Sri Lankan film industry to reach Europe. Before the war, Sri Lanka was a popular destination for international projects but there are some lingering misconceptions about the level of security in the country. This will take some time to fix, which is why FOCUS is so important for us as a chance to meet international filmmakers and explain what Sri Lanka is really like."
FOCUS is the only European audiovisual event to offer content aimed at all the creative screen industries and it is the only UK event to bring in film commissions, locations providers and production service companies from over 50 countries.
See the list of over 160 exhibitors at this year's FOCUS event.
FOCUS 2017 will take place at London's Business Design Centre, December 5th and 6th. To register your attendance for the event, click here.