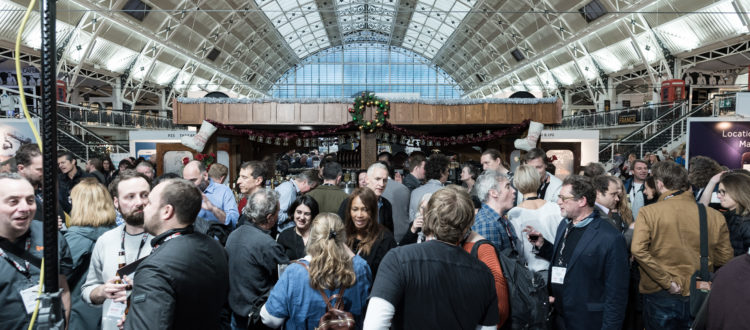 Check out some of the coverage for FOCUS 2017. Click on the links to read the full articles. The FOCUS programme is developed in consultation with BFI, BFC, Pact, APA,  PMA, Creative Skillset, Animation UK, Games London and WFTV and is presented in association with our media partner Variety. Other partners include the Production Guild, BECTU, LMGI, LPG, EUFCN, 1.4, AdGreen, albert, Dresd and our many exhibitors. The official beer sponsor is Maltsmiths. Media partners include Televisual, Campaign, PR Week, AdForum, SohoSoho, Production Base and David Reviews.
FOCUS 2017 presented an excellent opportunity to visit UK regional agencies and service providers, as well as European and International film services companies & film commissions representing over 50 countries – and to learn more about the incentives available in those areas for varying sizes of productions  It was helpful to be able to discuss these face-to-face and ask all the questions on the spot.  There were also very good seminars with key note speakers.  I thought that it was an excellent trade event and would fully recommend other industry professionals to attend."  Callum McDougall – Executive Producer, Skyfall, Spectre, Mary Poppins Returns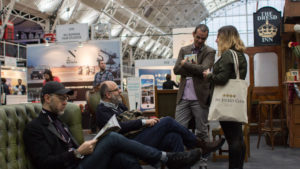 [Dec 15, 2017] The booming state of production, particularly in the U.K., emerged as key talking point at Focus, the London-based international locations conference, running Dec. 5-6. More than 170 companies from 61 countries exhibited at the event, including film commissions, location providers and production service companies…
---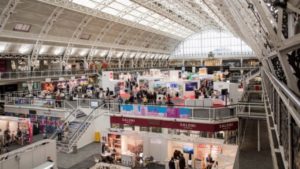 [Tim Dams Dec 14, 2017].  Exhibitors at the show included film commissions, location providers, service companies and production technology outfits from over 60 countries. They were all there to tap into this production boom, looking to attract the interest of hundreds of attendees (Delegates this year included Spectre executive producer Callum McDougall and Star Wars: The Last Jedi supervising location manager Martin Joy)…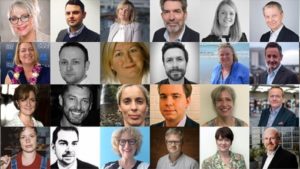 [Nov 01, 2017] FOCUS bills itself as the only European free-to-attend audiovisual event  offering content aimed at the whole spectrum of the creative screen industries – film, TV, advertising, animation and interactive. Around 30 panel discussions, case studies and workshops will cover key topics such as the impact of high end TV, sustainability, legal matters and international markets….
---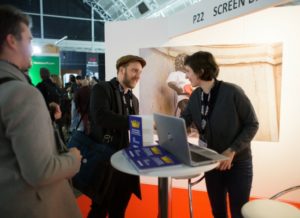 Record attendance, increased number of exhibitors, a high-level programme of seminars and keynotes, plus a raft of networking events all combined to make for a highly successful FOCUS 2017. Professionals from all sectors of the creative screen industries and from 51 countries visited FOCUS over two days. The growth at FOCUS comes as the screen industries enjoy booming levels of international production, across high-end television drama, film, commercials and branded content…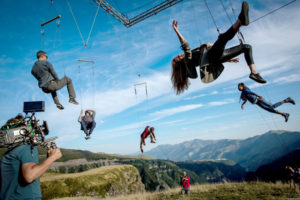 Once again FOCUS offers delegates the opportunity to connect with peers from the creative screen industries, be inspired by leading speakers and discover production solutions from across the globe. FOCUS is the only European free-to-attend audiovisual event offering content aimed at the whole spectrum of the creative screen industries – film, TV, advertising, animation and interactive…
---
This is the third year of Focus and once again it will provide an opportunity to hugely extend your knowledge about location possibilities while popping into events such as the two sessions moderated by DAVID's editor, one of which is a special edition of CraftWorks…
---

On Wednesday 6th December as part of this year's FOCUS 2017 Conference, we hosted a seminar on how to be marketing ready for 2018. The session gave talks from two industry-marketing experts, with backgrounds in brands and agency new business…
The packed programme has been put together in collaboration with leading industry organisations, including the APA. The two-day programme includes networking events, parties and facilitated meetings as well as expert speakers from film, TV, advertising, animation and interactive entertainment….
---
We brought some festive fun to FOCUS 2017 by exhibiting our work as a traditional English pub for the international conference. The pub was used for a number of events at FOCUS, including the opening reception. It was a prime spot for grabbing a drink and networking with industry professionals…
---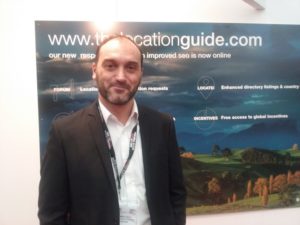 [Carolina Mancini, 07 Dic 2017] Si è conclusa ieri, 6 dicembre, Focus, la fiera di Londra dedicata al mondo delle locations, delle film commissions che per il terzo anno consecutivo ha riunito al Business Design Centre di Islington, produttori, produttori esecutivi e line producers, location manager e professionisti dell'industria dell'audiovisivo…

And here are just a few of the tweets..
Lots of contacts, interesting ideas & great tips at @tlgfocus international production event #focuslondon pic.twitter.com/q06RKbqzI7

— Lula Suassuna (@lulasuassuna) December 6, 2017
Great 2 days of meetings & brilliant talks @tlgfocus ! Thank you & see you next year 👍🏻🎬

— ThreeWiseMonkeys (@ThreeWMonkeys) December 6, 2017
Awesome day at Focus2017 co-production event starting with Finland Film Commission brunch this morning. Lots of info about countries' tax rebates and regional funds available. #filmproducer #filmlife @JackieDWithey @FilmDoo @Film_London @BFI

— Natasha Marburger (@NMarburger) December 5, 2017

Great day @tlgfocus today. Big fan of the #Scandinavian #HappyHour See you all next year. pic.twitter.com/w7D6LvXSZC

— Rainbow Trout Films (@RainbowTfilms) December 6, 2017