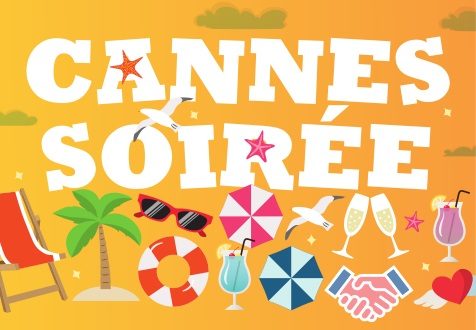 Meet FOCUS at Cannes Lions
FOCUS will have a big presence at Cannes Lions in partnership with The Location Guide, who host the Location Beach Lounge and Cannes Soirée events.  
The Location Beach Lounge offers the perfect space for meeting the FOCUS team by the beach and over a cold glass of rosé. The Lounge will be open from June 18th – 22nd, 10am to 5pm.
During this year's Cannes Lions, FOCUS will be represented by Jean-Frederic Garcia (Managing Director), Clara Le (Commercial Director), Chloe Lai (Research and Development Director), Anthony Wildman and Rodrigo Carrasco (International Sales Consultants). Email contact@tlgfocus.com to set up a meeting with any of the team.
This year's Beach Lounge will be held in partnership with Family Film, TAPROD, Dreamaker Productions, Made in Lisbon, 360FX, Nouri Films, Antonella Perillo Agency and APCP.
The Beach Lounge will also be hosting Cannes Detox Yoga every day from 9am to 10am, presented by German Wahsinn and Hesse Studios.
FOCUS is also a partner of the invitation-only Cannes Soirée, one of the major fringe events of the Cannes Lions Festival – bringing together production professionals from around the world for an informal drinks reception and fantastic networking opportunities.
Attendees will be able to pick up a copy of makers – the only magazine to offer a true convergence of the feature film, television and commercial production industries, reflecting the FOCUS programme. Copies of makers will be available at all major hotels throughout Cannes.
The Location Guide will also be organising a key discussion for the advertising industry entitled Reprogramming the Sex Code. The talk, in association with FairFX, Story: We Produce and Women in Advertising, will delve into the recent #MeToo and Time's Up movements and present a new code of conduct that companies can abide by to prevent further abuses of power.
Reprogramming the Sex Code will be held Thursday 21st June at the 1.34 Casino Rooftop from 10:30am to 12:30am. To RSVP for the discussion, click here.
Clara Le, Commercial Director says: "We are incredibly excited to bring all the different facets of The Location Guide brand to this year's Cannes Lions, including our unique event for the production community FOCUS. Cannes Lions has always been a crucial opportunity for us to meet with new and existing clients, and now we have more to offer them than ever before."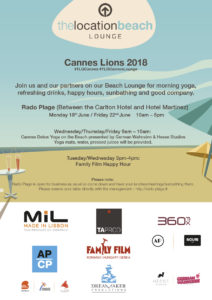 Click here for more info on all The Location Guide activity at Cannes Lions.