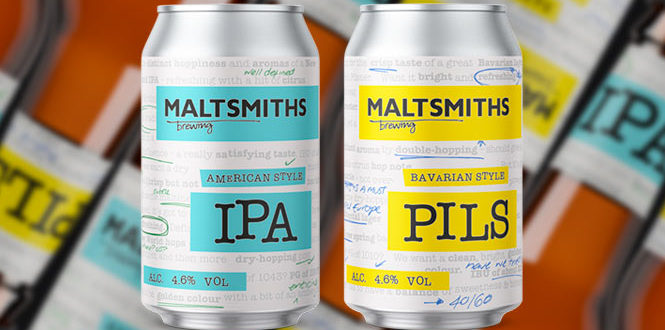 Maltsmiths Brewing to sponsor the FOCUS welcome drinks reception
Maltsmiths Brewing is the proud sponsor of the welcome drinks reception at this year's FOCUS event. Entry to the reception is granted only by invitation, where attendees will have a chance to sample Maltsmiths' refreshing IPA and Pilsner beers.
A spokesperson for Maltsmiths explains: "one of the latest beers on the scene is Maltsmiths Brewing – its IPA and Pilsner have been brewed from scratch and straight from the creative minds of Sarah and Bruce, the two Maltsmiths. And the team are delighted to be supporting FOCUS."
"Maltsmiths IPA is full of flavour – it's complex but light, with aromas of lavender and dried orange peel. Its subtle toffee, malty notes come from the Pacific North West hops and give rise to a citrus and tropical notes with clean bitterness. Maltsmiths Pilsner has aromas of dried thyme and biscuit, and the Bavarian-style yeast alongside European and American hops offer a delicate citrus, herbal and peppery spiciness."
The welcome drinks will be hosted by the European Film Commission Network (EUFCN), the Production Managers Association, pact and the Production Guild, in association with Variety.
FOCUS is the only European audiovisual event to offer content aimed at all the creative screen industries and it is the only UK event to bring in film commissions, locations providers and production service companies from over 50 countries.
Attendees can now see the growing list of over 100 exhibitors that are set to appear at this year's FOCUS event. Click here to see this year's exhibitor list.
FOCUS 2017 will take place at London's Business Design Centre, December 5th and 6th. To register your attendance for the event, click here.