EUFCN – Filming Across Europe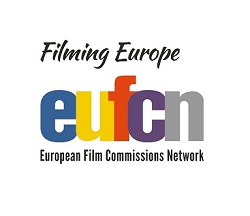 In this wide-ranging discussion moderated by Wendy Mitchell, three EUFCN members from Czech Republic, Italy and Greece, will explore how they managed to maintain production throughout the pandemic.
The European Film Commission Network (EUFCN) was formally established in 2007 and now represents 98 European Film Commission from 31 countries across Europe.
Moderator:
Wendy Mitchell – Journalist/Consultant
Speakers:
Pavlína Žipková – Film Commissioner, Czech Film Commission
Venia Vergou – Director Hellenic Film Commission (Greek Film Centre)
Jacopo Chessa – CEO, Veneto Film Commission
Angelica Cantisani – EUFCN
---
To attend this session you will need to REGISTER  as a delegate. It is completely FREE and gives access to the whole programme.
If you are already registered, please log in to the FOCUS Digital Platform HERE.