Dec 06 2017
12:30 - 13:15
Room D
Fantastic Beasts and Where to Find Them – A Case Study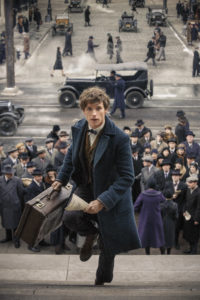 Come and join the Liverpool Film Office talking to award winning Sue Quinn, the Supervising Location Manager on Fantastic Beasts and Where to Find Them, about why she came to Liverpool for the production.
Established in 1989, the Liverpool Film Office has a strong track record in attracting film & TV production to the city, but how does it keep enticing the big hitters to keep on returning?
What does the city do that's so different? What are the future plans? Joining in the conversation will be John Moffat from Capital & Centric who are laying down Littlewoods Liverpool Film Studio foundations.
Speakers:
Sue Quinn – Supervising Location Manager
John Moffat – Development Director, Littlewoods Liverpool Film Studios.
---
To attend this session you will need to REGISTER as a FOCUS industry delegate. It is completely FREE.