Dec 05 2018
11:00 - 12:00
Room C
Focus on Tax Reliefs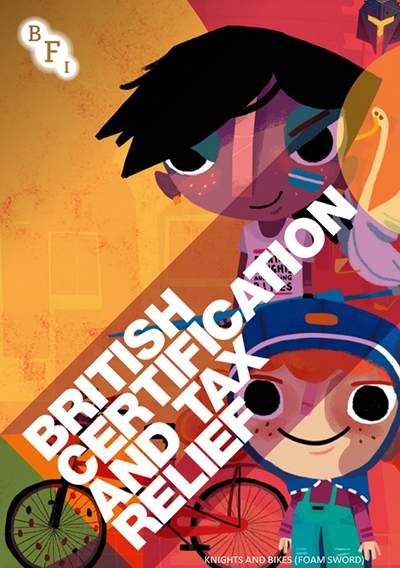 In this session, seasoned industry professionals offer case studies on using the UK creative industry tax reliefs for a whole host of projects. The BFI and HMRC will give an overview of qualifying for the tax reliefs for HETV, film, animation, children's TV and video games, how to claim them and how much money you'll get. The panel will be sharing their experiences with the tax reliefs in financing projects, working internationally with co-productions and in attracting inward investment..
Moderated by Anna Mansi, Head of Certification, BFI
Speakers:
Andrew Wright, HETV & Animation Television Analyst – BFI
Stephanie Martinez, Policy & Technical Advisor – HMRC
Barney Goodland, Associate Producer, Magic Light Pictures
Camilla Deakin – Joint Managing Director, Lupus Films
The Certification Unit team are available for 1-2-1 sessions for anyone wanting discuss a project in relation to the creative sector tax reliefs for film, high-end television, animation television, children's television and/or video games.  You can request these from the meeting scheduler when you sign up for a delegate badge. Please give as much information as possible about your project.
The BFI Certification Unit is the first point for contact for applicants wanting to qualify their film, high-end television programme, animation programme, video games or children's television programme as British through the cultural test or as an official co-production and to access the UK's creative sector tax reliefs. Qualifying a film as British can enable producers to access the respective Creative Sector tax reliefs. The Certification unit will offer guidance on the qualifying processes for the cultural tests and official co-production treaties for the tax reliefs.