Dec 05 2017
17:00-17:30
Calgary Main Theatre
Secrets of Success – Keynote with Sally Joynson, CEO Screen Yorkshire
Sally Joynson has to take the blame for moving Queen Victoria's household to an old aircraft hangar near York. As CEO of Screen Yorkshire, Sally has invested over £14 million in 40 film and TV projects in the last 5 years – as well as converting the disused RAF base at Church Fenton into one of the biggest production facilities in the north (and home to ITV's "Victoria").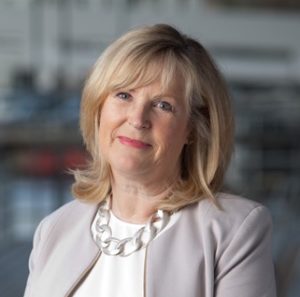 Yorkshire is also the first region to win National Lottery funding from the BFI's Creative Clusters Challenge fund. In this keynote address, Sally will detail the secrets of Yorkshire's unique screen-industry success, as well as the challenges in sustaining its extraordinary economic growth for the future.
There will be a short Q & A following her address.
---
To attend this session you will need to REGISTER as a FOCUS industry delegate. It is completely FREE.