Dec 04 2019
14:00 - 14:45
Room E
Nu Boyana Studios – Your Filmmaking Partner in Europe (Exhibitor Presentation)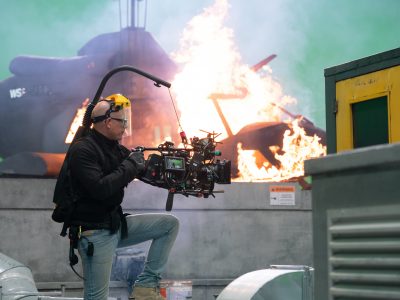 From start to finish we appreciate your projects as our own. And we make the impossible possible, providing everything you wish for. You have heard about our unique studio complex in Bulgaria. It's not a warehouse that was converted. It was built with filmmaking in mind and with the hundreds projects we've serviced so far, we have developed it to rank currently among the most preferred film production facilities in Europe.
You have New York, London, Roman and Middle Eastern backlots. Ten sound stages and skillful craftsmen who will build your interiors there. The most modern underwater facility on the continent, managed by experienced diving coordinator Ian Creed, whom you will meet at the presentation. Latest equipment, post production facility and a big pool of experienced local professionals to choose from. And so much more!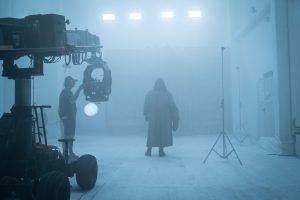 Join us at our presentation and discover a charming team with an extraordinary attitude towards their clients. Meet the managers of our Portugal, UK, Spanish and Greek branches and learn what type of services the Nu Boyana brand could provide you with throughout Europe. Because, as our CEO Yariv puts it:
"Now more than ever filmmakers have to be creative on how to make their content stand out. Its not just enough to have big stars, or a talented director, or a great story, or the right financing. The audience expects it all and you have to be creative in your ability to provide it. The streamers are waging war with the theatres and amongst themselves, the independent market is waging war with the studios. The viewing habits of our youth are changing and the platforms of content delivery are evolving day by day. You have to be flexible and fleet in order to compete. NuBoyana offers a bullshit free approach to filmmaking as our philosophy is simple. We want you – the filmmaker to succeed."
So, welcome to our family! Welcome to your filmmaking home!
Speakers include:
Yariv Lerner, CEO
Alexander Kenanov, Managing partner, B2Y Productions
Celine Fernandes, International Business Director, Nu Boyana FX Portugal
Paul Carter, Head of Nu Boyana UK