Dec 05 2017
14:00 - 15:00
Calgary Main Theatre
Skilling the Future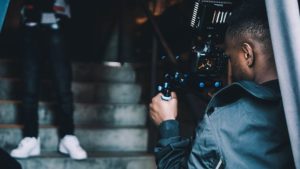 The success story of the UK screen industries over recent years has seen production levels expand and its growth continues to outstrip most other sectors in the economy.
The BFI estimates the need for 10,000 new jobs over the next five years. However, training is not just for new entrants; freelancers need to update their skills and there is need to support career development and stepping up programmes. The industry is in agreement that we need to draw on a truly inclusive workforce and address the lack of diversity.
But is the growth, combined with the implications of Brexit causing a perfect storm? What and where are the skills gaps and shortages? What is being done to tackle this? Are we doing enough and whose responsibility is it anyway?
Moderated by Kate O'Connor – Consultant
Speakers:
Rob Alcock – Head of Training, BBC Academy
Andrew Chowns – CEO, Directors UK
Kaye Elliott – High End TV Lead, Creative Skillset
Alison Small – CEO, The Production Guild
Magnus Temple – CEO, The Garden Productions
---
To attend this session you will need to REGISTER as a FOCUS industry delegate. It is completely FREE.