Dec 06 2017
15:00 - 15:45
Presentation Bay
The Middle East, One thousand and one locations (Exhibitor Presentation)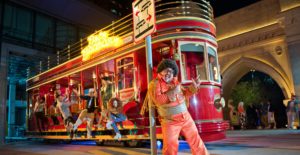 The Middle East's diversified scenery makes it a top destination for shoots –  from snowy mountains to deserts, thousand-year-old cities to futuristic skyscrapers, sandy beaches to breathtaking cliffs, sinuous old roads to vast modern highways. Just a couple of hours away from most European capitals, the Middle East also offers experienced crew, state-of-the-art filming equipment and competitive cost and incentives.

Join Stoked in this session and discover the advantages and joys of filming in the region. Stoked's Charbel Aouad and Rita El Hachem will give you the detailed insights into the unexpected locations, high production value for low production cost and financial incentives in the different Middle Eastern countries.
Stoked cover UAE, Lebanon, Jordan, Oman, Bahrain, Qatar. Find out about the services they offer at www.stokedfilms.com
To attend this session you will need to REGISTER as a FOCUS industry delegate. It is completely FREE.