Dec 03 2019
17:00 - 17:45
Room D
What has (Creative) Europe ever done for us?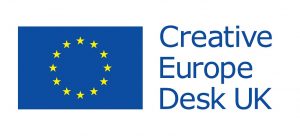 Francesca Walker from Creative Europe Desk UK presents a quick-fire overview of the many ways the EU has benefitted the UK's audiovisual industry.  As the current Creative Europe programme draws to a close next year, what might the future hold as it enters its next incarnation, due to run from 2021 – 2027?
---
To attend this session you will need to REGISTER as a FOCUS industry delegate. It is completely FREE.