Sally Henderson
Executive Change Mentor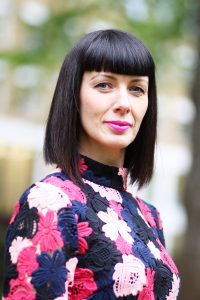 Sally Henderson is an Executive Change Mentor, working with ambitious C-suite leaders, Founders & MDs from start-up to FTSE.
With over 20 years' experience, she uses a highly bespoke approach to overcome common leadership challenges, to fast-track professional and personal success and happiness, enabling truly effective senior leadership.
Using her unique style of Executive Change Mentoring, Sally has created a new leadership development approach that is more directive and accelerated than 'classic pure coaching' and more bespoke, original and targeted that 'traditional mentoring'.
She designs and delivers tools and frameworks to successfully address individual clients' needs, challenges and goals in 'real time'. It has proven ideal for clients wishing to work with a 'non-corporate' coach or those who prefer working with an individual rather than a larger-scale coaching organisation.
Sally has worked with high-performing senior leaders across the world, working primarily within the creative sector; clients include Nestlé, Wundermann Thompson, C-Space, VMLY&R, Publicis Sapient & Mr President.
Sally has been featured in The Telegraph, CEO Today magazine and The Drum; she has also appeared as a speaker and panellist at high profile industry events and as a guest on podcasts.
"My passion is working with high-performing business owners and senior leaders who understand the value of impartial advice, wisdom and knowledge that will guide them quicker to an outcome that they want. My aim is simple: to equip them to create powerful change from the inside-out, enabling them to become more successful, happy and effective at work."
Sessions with Sally Henderson