Allison Dowzell
Wales Screen Manager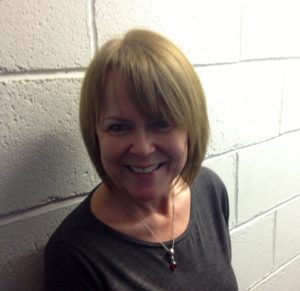 Allison began her working life with BBC's London Outside Broadcasts; followed by Samuelson Lighting based out of Pinewood Studios. Wales beckoned and since the early 90's Allison has working in the Film & TV sector promoting Wales as a place to do business. Allison joined Wales Screen in 2002 and has been involved with the service pretty much ever since expect for a short period when she headed up BAFTA Wales.
Wales Screen primarily works with film, television and advertising productions, but also deals with enquiries relating to live events, music promos, stills shoots, new media and animation.
Delivering on-the-ground support with expert local knowledge through its regional offices in both north and south Wales (Caernarvon and Cardiff), staff are extremely experienced and have an excellent working knowledge of the industry both at home and abroad. Over the years they have established bonds of trust with many high profile producers and UK location managers, overseeing projects from the initial enquiry through to completion.
Wales Screen holds an extensive database of local crew, technical facilities, local services and locations and liaises closely with the Local Authorities, Police and national bodies such as Natural Resources Wales, CADW and the National Trust. The database of contacts is constantly expanding so that Wales Screen can offer the largest variety of local facilities possible, ensuring that as much money as possible is spent within the Welsh economy.
Sessions with Allison Dowzell
Dec 05 2017
17:35-18:30
Calgary Main Theatre