Andrew Barnes
Associate Director, Olsberg•SPI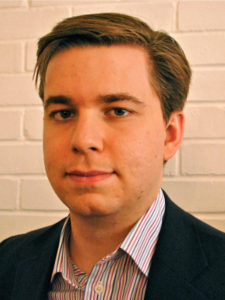 Andrew is an Associate Director at Olsberg•SPI, with seven years' experience consulting in the public policy space, and has been at the firm since 2012. Andrew works across all areas of SPI's business, with recent projects related to economic impact and screen sector strategy, the future potential of digital media innovations, and festival evaluations.
He is presently working on a refresh of SPI's 2015 Economic Impact for the UK's Screen Sector Tax Credits, an evaluation of the status of the Irish audiovisual sector, including economic impact and strategy elements, and an evaluation of the Sarajevo Film Festival.
About Olsberg•SPI
Olsberg•SPI is a boutique management consultancy, based in London, but operating around the world. It provides a range of expert consultancy and strategic advisory services
to public and private sector clients, specialising in the worlds of film, television, video games and digital media. Formed in 1992, it has become one of the leading international consultancies in these dynamic creative screen industries.
Sessions with Andrew Barnes
Dec 05 2017
12:15 - 13:00
Room D