Andrew Chowns
Chief Executive, Directors UK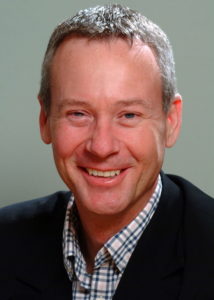 Andrew Chowns has been Chief Executive of Directors UK since 2010.
Directors UK is the professional association for British screen directors in the UK. With over 6,400 current members it represents the overwhelming majority of working film and television directors in the UK.
Directors UK is also a collecting society for the distribution of secondary rights payments.  It seeks to protect and enhance the creative, economic and contractual rights of directors.  It works closely with organisations in the UK, Europe and around the world to champion directors' rights and concerns.  Directors UK promotes and celebrates the craft of directing and encourages best practice.
Andrew worked for a number of years within ITV, the UK's main commercial TV channel and in 1993 he became the Controller of Legal and Business Affairs for ITV Network Centre. In 1998 he was the launch director for the new digital channel ITV2 and went on to become its first Commercial Director.  
From 2001 to 2010 Andrew worked at Pact (the trade association representing over 500 UK independent film television and digital media producers and distributors) becoming its Chief Operating Officer and Director of Business Affairs, responsible for overseeing the terms of trade with broadcasters, negotiations with unions and collecting societies and other major business affairs matters.
Sessions with Andrew Chowns