Angelica Camacho – González
Manager, PROCOLOMBIA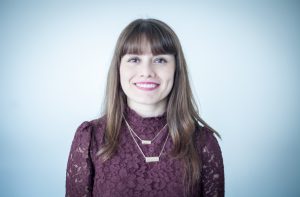 Angelica works supporting the strategy of trade promotion at Procolombia UK, the country´s agency responsible for promoting exports, foreign direct investment and international tourism. Angelica has been living in London since 2008 and for the past 8 years has supported Colombia as a destination for business by helping Colombian companies identify and take advantage of export opportunities in the UK, Ireland, Finland and Norway. Her work also includes supporting international buyers on their search of procurement opportunities in a vast range of sectors including agroindustry, creative industries, life sciences, among others.
Since joining Procolombia, Angelica has been an active member of the organization. She has supported the London office in different capacities including general operations, tourism and investment promotion, project management, among others.
Angelica has an MA in Marketing Communications from University of Westminster in the UK and a BSc in Industrial Engineering from Universidad Javeriana in Colombia.
Sessions with Angelica Camacho – González