Caitlin Ryan
Executive Creative Director, Cheil London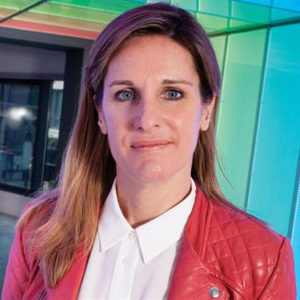 Australian Caitlin Ryan has been ECD at Cheil London since her appointment in 2016.  She is a member of Women in Advertising and Communications (WACL) and frequently speaks up for women working in advertising, as well as on behalf of the industry itself.
Ryan was in the spotlight a few weeks ago when she wrote a witty response to M & C Saatchi ECD Justin Tindall's declaration in Campaign's Private View that he's "bored of diversity".  Her gentle ribbing proved the perfect antidote to his ill-considered rant and cleverly illustrated the folly of it.
Caitlin Ryan is passionate about helping more women stay and thrive in the UK's creative industries and as she demonstrated when tackling Justin Tindall, she isn't afraid of anyone standing between here and that objective.
Sessions with Caitlin Ryan