Carlo Dusi
Head of Business and Commercial Affairs, Scott Free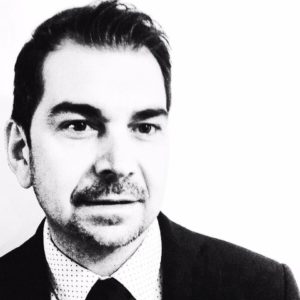 Former film production and finance lawyer Carlo Dusi joined the London office of Ridley Scott's outfit Scott Free Films in March 2012 as its Head of Business and Commercial Affairs, with primary responsibility for the company's business strategy and deal negotiations across its feature film and television slates, as well as the management of the company's cashflow, staff and operations.
In his current role, Carlo has since executive produced Rowan Joffe's thriller Before I Go To Sleep starring Nicole Kidman and Colin Firth, Chris Smith's comedy Get Santa starring Jim Broadbent and Rafe Spall, and the company's latest comedy feature Mindhorn starring Julian Barratt, Simon Farnaby and Steve Coogan, which Studio Canal released in the UK on 5 May 2017 followed by a worldwide premiere on Netflix on 12 May. Carlo is currently executive producing James Kent's period drama The Aftermath for Fox Searchlight, starring Keira Knightley, Alexander Skarsgard and Jason Clarke, and due for completion in early 2018.
Carlo has also worked across five Scott Free documentary features inspired by the company's 2011 documentary Life In A Day, including latest India In A Day (official selection TIFF 2016), and is primarily responsible for the licensing of the In A Day format worldwide.
Carlo was also an executive producer on major TV hit Taboo starring Tom Hardy (for BBC One and FX Networks), with primary responsibility over its financing and international exploitation. After a hugely successful launch in January 2017, the series has now received its green light for a second season due to shoot in mid 2018. On the strength of the company's fast-expanding television slate, Carlo also brokered its first-look and overhead deal with Sonar Entertainment, which ended in September 2016.
Prior to joining Scott Free, Carlo ran his own company Aria Films as an integrated film production, financing and consultancy outfit from 2002 onwards, and previously worked as Director Of Business Development and Business Affairs for Pinewood-based production and financing outfit Random Harvest Pictures.
Carlo is an active member of the British Screen Advisory Council and a full voting member of BAFTA and BIFA.
See Carlo Dusi's profile on IMDB. :
Sessions with Carlo Dusi