David Broder
Location Manager/Founder, Loupe Films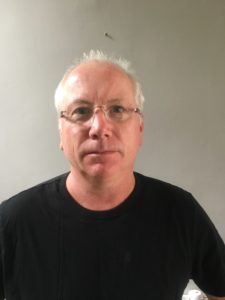 David has worked for over 25 years in the film industry. He is regarded as one of the most experienced and talented location managers based in the UK today and has worked on over 40 major projects worldwide with some of the leading filmmakers in the world, including David Cronenberg, Luc Besson, Oliver Stone, Stephen Soderburgh, George Lucas, Steven Spielberg, Tom Hooper and Paul Thomas Anderson. In 2011 he won the LMGI award for Best Locations in a Feature Film for The King's Speech and in 2014 he was nominated for The Imitation Game. David has also taken on other roles as 1st Assistant Director, Production Manager and 2nd Unit Director.
In the last 4 years David has been producing and developing his own projects and in 2016, together with his wife Simona Hughes, he set up Loupe Films in order to do this. David's production credits include award winning feature film Let Me Go (Directed by Polly Steele), short films Aeolian Piano (Director Catherine Yass), Gus and Son (Director Henry Blake) and County Lines (Director Henry Blake). Loupe films have a major feature film, Unexploded (Writer Hannah Patterson), in development, which is based on the 2013 Booker Long-listed novel of the same name by Alison McLeod.
David Broder on IMDB.
Sessions with David Broder