David Shepheard
Film Commissioner, Vancouver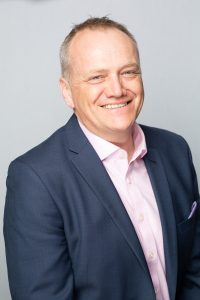 Responsible for driving growth and innovation in Vancouver's physical film production industry, David Shepheard is Vancouver's first dedicated Film Commissioner – a seasoned industry leader bringing over 17 years of experience as a film commissioner to the table. Formerly of Film London, David was also pivotal in setting up the Abu Dhabi Film Commission, Bristol Film Office and Screen East (UK). Through extensive consultancy work, David has lent his experience to similar agencies in the Middle East and Asia.
As Film Commissioner, David Shepheard leads on physical Film & TV production and its associated concerns, including liaising with industry associations, government agencies at Provincial and Federal level and industry executives from around the World; delivering proactive investment attraction initiatives; marketing and promotion of Vancouver and supporting local talent and businesses.
As part of the Vancouver Film Commission's long-term plan for growing the innovation and sustainability of the industry, the David works on long-term initiatives to encourage local IP creation, by supporting Vancouver's community of independent filmmakers, also working with local and international investment groups to attract new investment into the local infrastructure.
Sessions with David Shepheard