Fay Katsaris
Head of International Productions and Services, Stefi & Lynx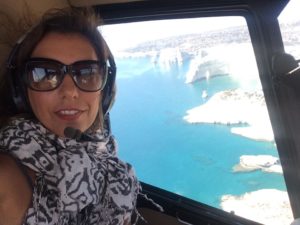 Fay Katsaris has been a Producer and Executive Producer for the past 25 years. She speaks 5 languages, has lived in 6 countries, and has travelled to 45 destinations all over the world. Dynamic, passionate, and tireless, she is awarded the title of mother of two, not counting the numerous awards that she has received in Greece and abroad.
Fay is currently Head of International Productions and Services at Stefi & Lynx.
Having been part of the production and audio visual sector for all of her professional career, she has produced many commercials, documentaries, video clips and several films. She has been also working in foreign markets including the Near and Far East as well as Russia, USA, northern African countries, the Gulf, Cyprus and Europe.
Credits include  Producer/Greek Unit for Universal Pictures for Jason Bourne 5 and for Warner Brothers for Batman VS Superman Justice League amongst many others.
Sessions with Fay Katsaris
Dec 05 2017
14:00 - 14:45
Presentation Bay