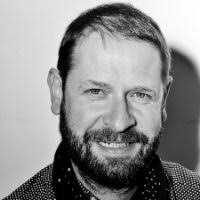 I have been a producer working in television commercials for 25 years and have extensive knowledge of the production process, budgeting, scheduling and selling directors. I have worked with some of London's top directors, agencies and clients, as well as work in Europe and the United States.
Directors worked with include: Mark Albiston, Campbell Hooper, Ed St Giles, James Howarth, Anthony Dickenson, Elliot Hegarty, Barry Kimber, Kevin Thomas, Joachim Back, Albert, Colin Gregg, Dougal Wilson, Ivan Zacharias, Pete Salmi, Ben Tonge, Martin Krejci, Tom Vaughan, Joanna Bailey, Jackie Oudney, Trevor Melvin, Terence Donovan and Richard Loncraine.
Commercials include: Audi, Asda, Peugeot, Alpro, MINI Coupe, Mercedes, Ford, Irish Tourism, Lilt, Budweiser, Halifax, Renault, Nissan, Simba, Sainsbury's, Walkers, Oxfam, McDonalds and Wickes.
I've shot in 22 countries around the globe, from Brazil and Argentina to Hong Kong and Australia.
Sessions with Jeremy Barnes