John Bernard
Producer, Peninsula and Jake Productions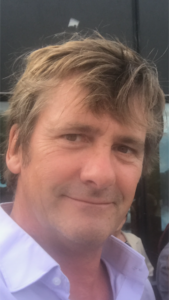 Previous career highlights spanning almost 40 years for John include guiding Tony Scott into Morocco on Spy Games, setting up the action sequences for multiple Bond movies, as well accompanying Jeremy Thomas and Bernardo Bertolucci through North Africa on Sheltering Sky and into Nepal and Bhutan on Little Buddha. Finally co producing with them The Dreamers in Paris, a strong features liaison was built with Peninsula Film based out of Paris to provide production services thoughout all of France.
During the past decade, John, with his team at Peninsula Film, has built solid and productive relationships at the French Film Commission, the Culture Ministry and City Hall, resulting in a perfect understanding of the French tax credit system and more importantly, how best to apply it.
Recent features include Dunkirk, 50 Shades of Grey/Freed, Hunger Games and this summer, Clint Eastwood's The 15.17 to Paris.
Today with the growth in high end television, the company has expanded with a dedicated TV entity, Peninsula Television. Last year has seen Riviera, Patrick Melrose for Sky and Sense8 for Netflix shooting in France.
John, with the Peninsula brand in France and Jake Productions based out of Monaco, continues to develop the services that will meet the constant changing demands of clients wishing to shoot in France.
Sessions with John Bernard
Dec 05 2017
15:15 -16:15
Room D
Dec 05 2017
17:00 - 17:45
Presentation Bay