John Bernard
CEO, Peninsula and Jake Productions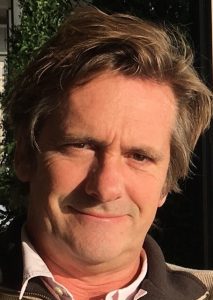 John Bernard is a producer and production manager, CEO of Peninsula and Jake Productions.
Peninsula Film's principal activities are based both in Paris and the South of France where it benefits from a close relationship with Jake Productions domiciled in Monte Carlo.
Coming up to 2 decades since the vision of Peninsula Film took shape, bringing together multi national moviemakers who had a desire to shoot in France, we continue to grow and expand with Peninsula Television and Peninsula Animation.
With the arrival of the TRIP, Peninsula Film has built solid and productive relationships at the French Film Commission, the Ministry of Culture, suppliers and crew across France, resulting in a perfect understanding of the French tax credit system and more importantly, how best to apply it.
Recent features include Dunkirk, Murder Mystery for Netflix, the recently released Le Mans 66 and Waiting for Anya and with 8 for Silver in Post Production.
The continuing growth in high end television, has seen the Company expand with a dedicated TV entity, Peninsula Television.
Having completed Riviera, Riviera Season 2, Patrick Melrose for Sky, Sense8 for Netflix and Dynasty, for CBS Television, projects shooting all over France, we are now wrapping production on Riviera Season 3. The Peninsula brand, in close association with Jake Productions, based out of Monaco, continues to be the reference in Production Servicing in France, raising to meet the constant changing demands of clients wishing to shoot in France today.
Sessions with John Bernard
Dec 03 2019
17:20 - 18:00
Presentation Bay