José R. Puyana
Executive Director, ProColombia UK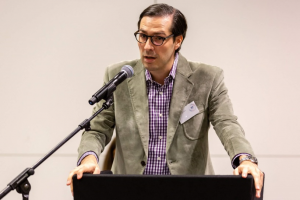 Mr. Puyana is the head of ProColombia for the UK where he leads on the promotion of exports from and foreign direct investment and tourism to Colombia. Before joining ProColombia, he oversaw the implementation of the bilateral cooperation agenda on political and economic affairs at the Embassy of Colombia to the UK; in particular, on strategic fronts such as trade and investment, science and innovation, and green growth.
He has held several managerial positions in the Colombian government (such as Under- Secretary of Education of Bogota and Head of the International Affairs Office at the Colombian Ministry of Education) as well as in the United Nations (Head of the Democratic Governance Unit at the United Nations Development Programme, UNDP). Between 2008 and 2015, he lectured at the Externado University of Colombia and the Autonomous University of Bucaramanga (UNAB) and published several articles on topics such as political parties, legislative power and Colombian foreign policy in books and peer-reviewed journals.
Mr Puyana holds a Master's degree in Public Policy (MPP) from the Blavatnik School of Government (University of Oxford), an M.A in Latin-American Studies from the University of Salamanca, and a B.A. in Government and International Relations from the Externado University of Colombia.