Lefteris S. Eleftheriou
Senior Officer, Invest Cyprus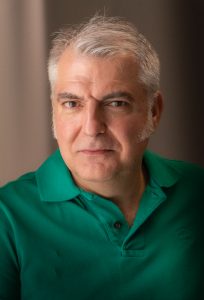 Lefteris S. Eleftheriou is a Senior Investment Promotion Officer at Invest Cyprus, the national body responsible for attracting and facilitating foreign direct investment into Cyprus. In his capacity, Lefteris is proactively promoting Cyprus abroad as an attractive destination in key economic sectors, being also involved in the development of new growth areas and the promotion of reforms to improve the business and investment environment of the country.
In 2013, he took a lead role as part of a team assigned to prepare the strategy for the development of the film industry in Cyprus. Following intense efforts, in 2017 the Council of Ministers adopted the Cyprus Film Scheme. Representing Invest Cyprus, Lefteris is now the Chairman of the Cyprus Film Commission, the body responsible for assessing applications for the Scheme, leading also the national effort for the promotion of Cyprus as an attractive film destination.
Lefteris holds a Bachelor degree in Political Sciences and Philosophy from the Hunter College of the City University of New York and a Master Degree in Politics from New York University, having also attended Law courses at the University of London. During his eight-year stay in New York, as well as following his return to Cyprus, Lefteris was professionally engaged in the field of political management, lobbying and campaign consulting. Lefteris has also worked as a Marketing Manager in the corporate intelligence services, covering the Mediterranean region; Middle East; Gulf and Eastern Europe.
Sessions with Lefteris S. Eleftheriou