Maria Tanjala
Co-founder of Big Couch and FilmChain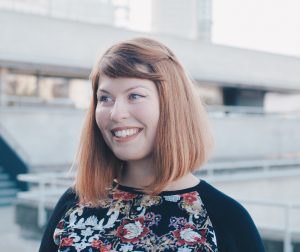 Maria Tanjala, co-founder of Big Couch and FilmChain, has been a prominent figure at film industry and tech events worldwide, including festivals such as Cannes, Berlinale, BFI London Film Festival etc. Prior to setting up the two ventures, she has built experience in producing films, from developing scripts to distribution strategies. Maria took part in CDL Blockchain AI incubator in Toronto, being exposed to leading global economists, academics and entrepreneurs. She is passionate about the automation of process and data empowerment to improve the thriving entertainment industry.
'Rising Star' nominated at Screen Awards 2018;
'Blockchain Founder of the Year' nominated at UK Tech Awards 2018 with Irina Albita.
Sessions with Maria Tanjala