Natalie Grant
Series Producer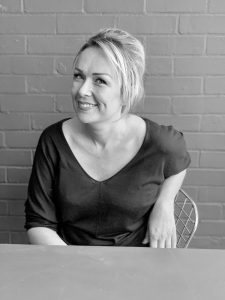 Natalie is a freelance Senior Producer / Edit Producer and became involved with Share My Telly Job in 2017 following the birth of her first child.
Her professional background is primarily in reality and entertainment programming including shows such as Love Island, Britain's Got Talent, X Factor, Coach Trip, The Circle, TOWIE and The Valleys.
Prior to having her daughter, she worked on a number of overseas jobs, which saw her film in more than 50 different countries worldwide. Although she now tends to stick to UK-based roles, she still enjoys a challenge.
She has job-shared with a number of job-share partners, some of whom she already knew very well and some who were total strangers…. she's job shared on pilots and first series, as well as established formats – and firmly believes that job sharing can bring huge benefits for both the employer and the employee.
As well a regularly job sharing edit producer and senior producer roles, Natalie also works as an editorial consultant within the video game and advertising industries.
Natalie is a northerner, exciled in East London, where she lives with her husband and young daughter.