Natalie Usher
Director (Screen), Creative Scotland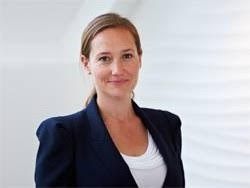 Until joining Creative Scotland in May 2014, Natalie was a partner in the Film and TV Group at Lee & Thompson, one of the UK's leading Media and Entertainment law firms, where she represented producers and financiers and specialised in the financing, production and distribution of film and TV programmes. She has extensive experience of working in the film and TV sectors in Scotland, the UK and internationally.
Prior to joining Lee & Thompson, Natalie was Senior Business Affairs Executive at the UK Film Council, where she was legal advisor to the New Cinema Fund, the production fund dedicated to innovative approaches to filmmaking and the development of new talent.
Natalie also spent time as Senior Counsel at HIT Entertainment and, before that, as Head of Business Affairs at Gullane Entertainment.
Sessions with Natalie Usher
Dec 05 2017
17:35-18:30
Calgary Main Theatre