Nick O'Hagan
Producer, Giant Films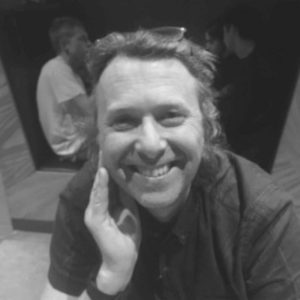 Nick has always worked on the production side within the film, television and commercials business since he left college with a 1st Class Honours degree in Physics from Imperial College, London.     In the past 25 years, he has worked his way up from runner to a successful line-producer and producer.
Nick regularly co-produced on projects with Jeremy Thomas's Recorded Picture Company and Hanway Films.    Most recently he was co-producer on Ben Wheatley's 'High-Rise' starring Tom Hiddleston and prior to that, Julian Jarrold's 'A Royal Night Out'.
Nick currently runs his own production company, Giant Films Ltd, where he is focussing on tv scripted drama projects.    Giant also makes commercials and acts as a UK service/Co-producing entity for film and television.   This year Nick has been developing a tv drama set in the Arctic for NBC Universal whilst also working on two major features currently in production at Warner Bros.
Sessions with Nick O'Hagan
Dec 06 2016
14:00 - 15:00
Gallery B