Paul Austin
MD, Farm Manchester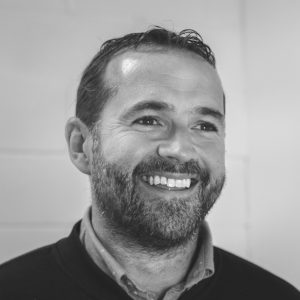 Paul Austin is MD at Farm Manchester, the biggest post production facility in the U.K. outside of London. Farm Manchester has been operational for over 18 months and has been full for most of that time, due to the rapidly increasing amount of productions being made in the North West.
On top of an established and already vibrant existing production industry in Manchester, Paul has been excited to see so many great clients and shows spreading out to the regions (including The Farm's facility in Bristol), and more and more are now staying for their post-production, with many setting up permanent bases in the regions. These include Ambulance (Dragonfly), The Real Housewives of Cheshire (Monkey), Naked Attraction (Studio Lambert), The Surjury (Gobstopper), Cash Trapped (Possessed), Great Pottery Throwdown (Love), and Inside Misguided (Pulse), to name just a few. The rise of the North and regional facilities as a whole, is only going to grow even more with the many exciting developments over in Leeds.
Paul, a scouser and self-confessed LFC fanatic, is loving life back in the North, having previously worked in London for the BBC for 10 years, and MD at Clear Cut Pictures for two years. Prior to helping set up Farm Manchester, Paul worked for dock10 at MediaCity in Salford, for five years as Head of Post Production.
…
Sessions with Paul Austin