Paula Lamont
Location Manager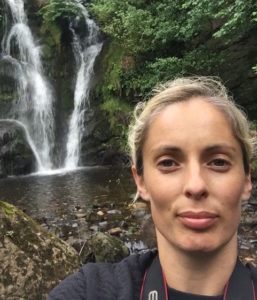 Paula Lamont has been a Location Manager for 8 years. She studied HND Media and Film production at Wandsworth College for 2 years moving straight from education into the film industry as a camera trainee and 16mm loader. She then moved into the location department working as an office runner at the company Location Works whilst gaining valuable work experience out on set with the company's location managers. In 2005 she moved into feature films working as a Location Assistant for Terry Blyther, moving up to being a BBC TV Drama Unit Manager in 2006.
After working as a unit manager for 5 years Paula became a location manager and now works primarily in TV Comedy. She has been lucky enough to work behind the camera with many comedy greats such as Paul Whitehouse, Charlie Higson, Ricky Gervais, Stephen Merchant, Stewart Lee, Noel Fielding and Graham Lineham as well as working on well-known shows such as the Inbetweeners, Peep Show, Twenty Twelve and W1A. She combines a keen creative eye for locations with practical and logistical know how.
Paula is an active member of the Location department branch in BECTU. As well as being the branch LPD rep she was on the negotiating team with Pact for the new agreement now being implemented across the Television drama and Entertainment industry. The agreement aims to improve working conditions and pay for all crew within lower budget TV drama and entertainment. In reflection of her own experiences working up through the industry Paula is especially interested in supporting young people from less privileged and state educated backgrounds wanting to gain access to the industry. She supports increasing diversity across the industry especially in management, head of department and creative roles.
Sessions with Paula Lamont