Peter Watson
CEO, Recorded Picture Company/Vice Chairman of Hanway Films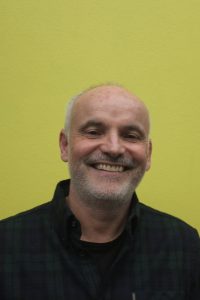 Peter Watson is CEO of Recorded Picture Company and vice chairman of Hanway Films. Joining RPC in the early 1990s, Watson began a long and fruitful partnership with legendary producer Jeremy Thomas. Setting out to build a vertically integrated production and distribution business, Watson helped set up and establish the respected sales agency Hanway Films in 1999, and remains the company's vice chairman, principal dealmaker and corporate strategist. Continuing RPC's legacy as a director-led production company, he has focused the sales and distribution business to achieve its standing in the market as a home for quality international cinema.
Watson has executive produced dozens of films including films by some of the greatest directors: including David Cronenberg, Richard Linklater, Terry Gilliam, Lone Scherfig, Jim Jarmusch, Ben Wheatley, Takeshi Kitano, Takashi Miike and Yorgos Lanthimos. Coming up next is Matteo Garrone's "Pinocchio".
Watson served as a governor of the British Film Institute from 2004-2011.
Sessions with Peter Watson