Rob Alcock
Head of Training, BBC Academy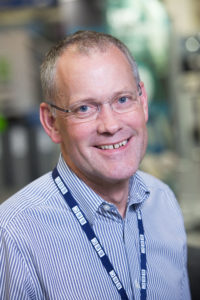 Rob's experience of people and organisations is rooted in a BBC career spanning thirty years and before that in the commercial sector with Marks & Spencer.
Within the BBC Rob has worked in local radio, resources, talent rights negotiation, business affairs and in learning and development. He has a Masters in Organisation Development, trained as an Executive Coach with the BBC, holds the Henley Professional Certificate in Coaching and is accredited with the International Coaching Federation. He is also an accredited Workplace Mediator.
In his role as Head of Training at the BBC Academy, Rob is responsible for training delivery across Journalism, Production and Technology, plus the planning, finance and operational demands of running a busy department. With a combined team of over 100 people, Rob has plenty of leadership challenges on which to hone his skills.
Sessions with Rob Alcock