Tom Mustill
Producer/Director, Gripping Films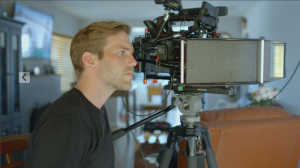 Tom Mustill (@tommustill ) is a wildlife and science filmmaker and founder of micro-indie Gripping Films, which has recently trail-blazed low carbon film-making. His recent film #NatureNow has been viewed over 50 million times.
He specialises in telling environmental stories that entertain and move people. He's worked with David Attenborough, Greta Thunberg, Richard Dawkins, Stephen Fry and environmental champions across the world.
His films have won over 20 awards and they include BBC Natural World programmes such as smash-hit Kangaroo Dundee, The Bat Man of Mexico and Giraffes: Africa's Gentle Giants, which was nominated for an EMMY. His films have been played to the EU Parliament and UN to encourage action on conservation and protecting the atmosphere.
Before then he directed the special episodes among others of genre-busting BAFTA, RTS and Broadcast-award winning series Inside Nature's Giants.
Sessions with Tom Mustill
Dec 04 2019
10:30 - 11:00
Green Zone