Walea Constantinau
Film Commissioner, Honolulu Film Office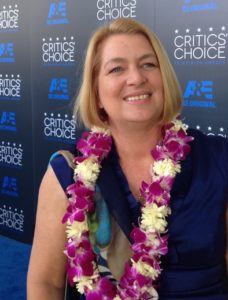 As the founding film commissioner for the City and County of Honolulu's Film Office (c.1993) Walea Constantinau has built a film-friendly framework for the island of Oahu and Hawaii both within the local government and in the community. Under her tenure, direct spend has increased approximately 625% from $40 million in 1993 to an average of $250 million annually, with a high of nearly $400 million in 2010. This is largely due to the establishment of a rebate program that Walea was instrumental in getting adopted and the ability to meet the needs of large scale feature and television productions.
Recent credits include features Jurassic World, 2 (Universal, 2017); Jumanji (Sony 2016); Snatched (FOX, 2016); Kong: Skull Island (Warner Bros. 2015); Jurassic World (Universal, 2014); Aloha (Sony, 2013); Pirates of the Caribbean: On Stranger Tides (Disney, 2010); The Descendants (Fox Searchlight, 2010); Battleship (2010) and television Hawaii Five-0 (CBS, 2010 – present); Inhumans (Marvel/ABC/Imax, 2017); LOST (ABC, 2005 – 2010).
Walea works closely with all of Hawaii's film commissioners and industry stakeholders to grow the local film industry, attract off-shore productions and pursue destination marketing through film and television.
Sessions with Walea Constantinau