Spotlight on FOCUS Content Sponsor Production Service Network
FOCUS talks to Michael Moffett, Founder of Production Service Network, about 2020, PSN's involvement with FOCUS Digital 2020, and his predictions for the future of the sector.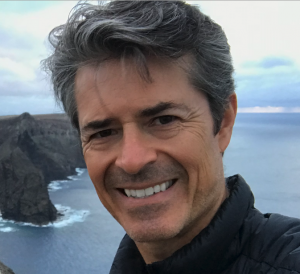 2020 FOCUS Digital content sponsor Production Service Network (PSN) have their finger on the pulse of global content production, with a fifty-strong network of production service companies that provide local expertise across the world. Sponsored by PSN, the content programme at FOCUS will include keynotes, panels, masterclasses, workshops, and presentations covering film, TV, advertising, animation, and games under the theme "Future-proofing the Screen Industries". The hopeful programme is looking at ways of making the industries more adaptable using lessons of the past year to develop a sector that is much richer in its commitments and its considerations.
PSN have been involved with FOCUS since the first show, what makes it a show worth coming back to?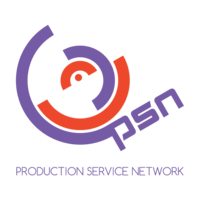 Focus is an inspiring mix of production folks working in a wide range of genres, and the cross pollination is powerful. That makes it very fertile ground for us as production service companies executing projects around the world in various genres. It's the place we want to be. You can walk under one roof – or login to one digital forum – and connect with a location manager hunting down the best countries for a feature, a producer who's developing a series dependent on local incentives, or a commercial producer who has another project ready to roll. Where else are we going to find these people in one place? It isn't very common.
This year's edition is the first digital show, are you looking forward to the event?
Of course we would have loved to meet our colleagues in person, but I do believe there's a lot to look forward to. Whereas in a live event you count on the serendipity of encounters, FOCUS organizers are formulating ways to bring together the folks that have similar interests and similar needs, who can help each other in this industry that is so based on working together. I'm intrigued to see how artificial intelligence plays into this. It's a sign of our times, let's give it a whirl!
PSN has a worldwide network of partners. What perspective did this give you during the pandemic?
Through commercial work our partners were very much at the forefront of pioneering the way forward when it came to protocols. We played a key role just because of our structure being global.  It has been incredibly satisfying to contribute toward our industry's return to work.
It was fascinating to be at the helm of PSN during granular discussions with our partners in South Korea and the Gold Coast of Australia which never stopped filming. We had partners who were getting a grip on these challenging times "live". We were able to transfer their experience at how to deal with the pandemic and share it with associations developing their own protocols like the APA the AICP.
It honestly goes back to a root concept of PSN, sharing production knowledge. We are a one-stop shop of experts so we have the boots on the ground worldwide that can do that. We see no better way to demonstrate our production service expertise than by sharing our local knowledge.
Very early in this whole process we realised the value in publishing our shoot status table, which we continue to update quite regularly with input from our partners. It enables us to inform producers right off the bat, you know, what the filming situation is in 50 film hubs around the world. Between lockdowns and travel restrictions there are so many more variables that come into play now.
What has been some of the standout work from this year across the PSN network?
There have been four stages to the year that have shaped our work. We got off to a grand start in Bangkok and Rome where our local teams facilitated Warner's filming of the HBO Max series, The Flight Attendant, starring Kaley Cuoco. The pandemic spread from east to west seemingly on the heels of that production.
The pandemic struck during the second stage when it became important just to say, "We're shooting!" Thinking back on a campaign that was done by our partner in Australia for Domino's Pizza, it really was  remarkable to show that cameras were still rolling.
In that first wave of lockdowns when remote kits kept commercial production alive in many countries, a US production house came to us needing to shoot Cristiano Ronaldo in Turin for Nike. The concept was extremely simple in execution and actually done on an iPhone. But there was so much more to the preps than what you see on the screen. We had our team there to guide Cristiano through the process, with all of the precautions in place, so as to not put anyone at risk. It's one of those cases where you can't help but be proud of the work because it was a super-feat at the time. And while some of the films that were accomplished under those extreme limitations were celebrated back then, they don't generally stand out as showcasing what we aspire to.
The return to live action filming on location in much of Europe and America as summer approached brought uniquely new challenges in the third phase. A fantastic example is a Canada Goose commercial we shot in China for a UK production house. The brief called for European and Chinese versions featuring local celebrities. In other times, the UK team would've just travelled to Shanghai with its director and called on us to service the China shoot. But this was an opportunity for our production service partner in China to demonstrate just how much more they could be trusted to execute, because everything – including the building of a duplicate set – was done remotely.
This "virtual" production with PSN Partners has been the way for producers to complete film and photo projects for Corona beer in the jungles of Colombia and surf of Brazil; kids in Singapore and New York to Rebuild the world with Lego; and immigrant youngsters in Greece to Reimagine the World as a Gamer. These projects really demonstrate the level of confidence and trust that producers have in our production service Partners. They can connect remotely, never set foot in the country where they are filming, and accomplish what they need with all of the detail that goes with it. We did a Hewlett Packard Enterprise film, executed remotely by our PSN Iceland Partner with another  US production house, that raises the bar on what can be accomplished.
A final stage of this year is recognizing that some projects are better completed with the director on location, even if quarantine is required.  The Oreo Cookie Vault campaign filmed with our PSN Norway Partner is a good example.  In a matter of a few short weeks, we got the green light and arranged for the US team to land and continue remote preps in Norway while keeping separate from our production unit. Despite the inconvenience of hotel quarantine, we executed the shoot in Svalbard on schedule to ensure the campaign's launch timed well with an approaching meteor!  Some things just won't wait.
FOCUS theme is "Future Proofing the Industry" do you have any thoughts on the future of the sector?
The pandemic has flipped on the booster rockets under technological developments. We've suddenly bolted five years ahead in technology during one year, and I think that's good for the industry.
Remote streaming from location is one standout development. I expect our getting used to it will have an immense impact on an industry that is always looking for ways to save money and be greener. I believe it falls under future proofing because it moves us forward sustainably. I don't think remote streaming is always a substitute for directors on location, but I get a feeling that it'll be a lot more difficult to justify travelling in more than a very select group for foreign shoots in a post-pandemic world.
Another one is the capacity that we now have to transport the audience with video LED walls. It was a remarkable accomplishment for creators of The Mandalorian to basically bring the locations to the set and film most of the series without leaving the studio. That technology is going to get more economical and more accessible, particularly with a resilient industry demand to tell stories from all corners of the planet. I'm excited about it because I think it's going to permit film projects to go the extra mile and showcase remote places for fresh storytelling.  While you may bring the locations back to the studio for filming, you'll still need our boots on the ground to facilitate the filming of the plates or 3D capture. That's an innovative new way to make the planet even smaller and reduce the environmental footprint tremendously. I'm also mindful that as production service, there are multiple reasons to execute projects overseas. Directors will still need location filming for most drone shots, epic landscapes, and big action sequences. And then there are the overall production cost savings to be had abroad.  The video LED walls are a fantastic new method adding to a vast array of filmmaking approaches to be employed on future projects.
Above and beyond the tech, it's very healthy to have had this moment of pause. I believe it's been very good to see how we've come together. I feel fortunate to work in an industry that as a whole has responded so well to the challenges of the pandemic. Look at how government authorities in many countries that locked us down before are now permitting live action filming to continue during this new wave of curfews and closures.  The can-do spirit of the people in our industry, their drive, and responsibility has earned this opportunity. There's no better way of future proofing our industry than to take stock in what we have and realise just how fortunate we are.
To meet with Production Service Network at FOCUS Digital 2020 register for a FREE delegate pass here.