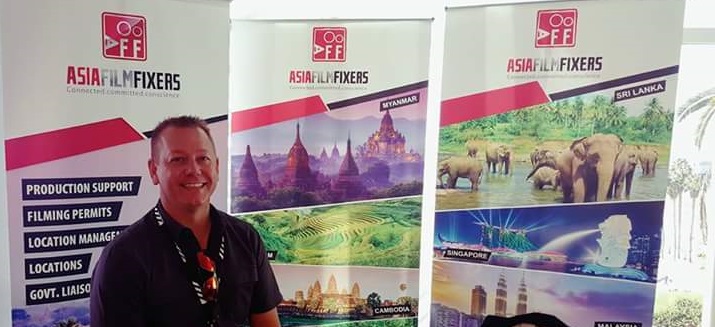 Asia Film Fixers exhibiting for the first time at FOCUS 2018.
FOCUS talks to Terry Gordon of Asia Film Fixers.
FOCUS caught up with the owner Terry Gordon to hear more about Asia Film Fixers and the locations and production services Terry and his team will be promoting at FOCUS 2018.
Terry what brings you and Asia Film Fixers to FOCUS this year?
We are very excited to be exhibiting at FOCUS 2018. We have heard great things about FOCUS over the years, and we really didn't want to miss out on the opportunities and introductions that FOCUS facilitates. Our business has grown organically, through word of mouth, so we have not really taken our business 'on the road'. I very much look forward to introducing myself and Asia Film Fixers to a new set of producers and industry contacts.
What are you hoping to get out of the event and what, in particular, will you be promoting at FOCUS 2018?
Apart from showcasing Asia Film Fixers' experience and expertise in the Asia region, we really want to promote South-East Asia as a potential destination and location for international productions. Asia Film Fixers provides production support across ten countries in the South-East Asian region, each with distinct and diverse locations and cultures. We look forward to providing advice and assistance to producers who are looking for new and cost-effective locations.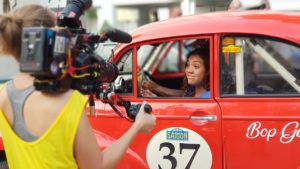 What productions have you recently been servicing in Asia?
Asia Film Fixers have had a busy twelve months. We have provided production services for international television productions across south-east Asia, as well as full production services for TV commercials and corporate branding shoots for clients such as Pullman Hotels, BIDV Bank, Salesforce, Biowish Technologies, Scenic Tours and Delta Airlines. Recent productions include: Eight Go Rallying – Road to Saigon (Optomen Productions, BBC Two), World's Most Dangerous Roads (Warner), Dark Tourist, Razor Fumes (Netflix), Travel Guides (NINE Australia).
In which countries do you offer location scouting, fixer and production services?
We provide a full suite of production services across ten countries in the South-East Asia region: Vietnam, Laos, Cambodia, Thailand, Malaysia, Indonesia, Singapore, Sri Lanka, Myanmar and Papua New Guinea. Each has their own unique language, culture and procedures for acquiring filming permits and locations. In every one of these countries, Asia Film Fixers provides hands-on guidance and advice to facilitate access to each country and to meet production goals.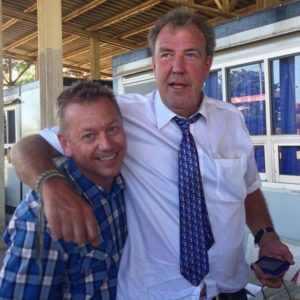 Are there any filming incentives on offer in the countries you cover that producers would be interested in knowing about?
For productions on a smaller budget, such as those in the television travel, adventure and reality genre, South-East Asia provides cost effective locations. The cost of crew, equipment, craft, transport, accommodation and regional flights are cheaper than Europe, North America or Australasia. The relatively small cost of operating in South-East Asia is the biggest incentive for productions to consider the region for their next production. Countries which have embraced government filming incentives, include Thailand, Singapore and Malaysia. In 2017 Thailand launched a 15% cash rebate for productions filming within the country. A minimum spend of THB50 million (USD1.4 million) is required to access the incentive, and an additional 5% can be added if certain criteria are met.
Read more about Asia Film Fixers at asiafilmfixers.com.
Terry Gordon:
Born in Sydney, Australia, and growing up in Wellington, New Zealand, Terry learnt how to work with and manage the needs of film & television production crews when he was the public relations coordinator for the Royal Australian Air Force aerobatic team, 'The Roulettes'. His fourteen years in the Air Force has given him a sound background in people and operations management. Terry moved to Asia in 2005 and has spent the past 13 years building a network of government, commercial and industry contacts across the region. Terry has 20 years of experience in film and TV production and founded Asia Film Fixers in 2008. Terry has been providing production and location consulting services, across Asia, to international productions, including BBC Top Gear (Burma Special), Travel Channel's Expedition Unknown with Josh Gates, Nat Geo's Mega-Ships, Modern Television's Journey to Burma with Griff Rhys Jones and BBC's Dara & Ed's South-East Asian Adventure.
To meet Asia Film Fixers at FOCUS 2018, register for a FREE delegate badge here.