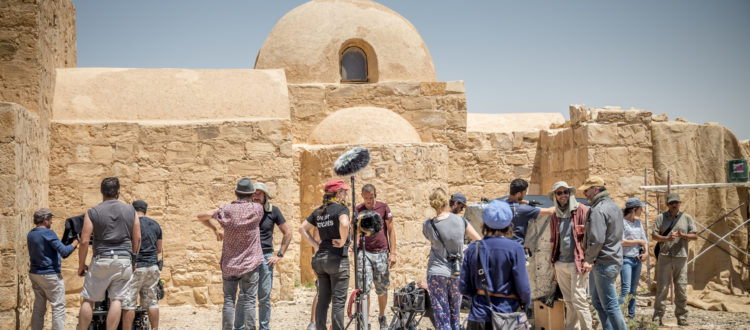 Expanded presence for Jordan at FOCUS 2018
FOCUS caught up with Munir Nassar, the founder of International Traders production services in Jordan, who will be exhibiting at FOCUS for the first time, alongside The Royal Jordanian Film Commission and film production house Cinepeak, also at FOCUS for the first time.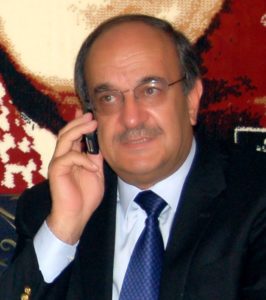 Munir what brings you and International Traders to FOCUS this year?
It started with a very dear friend of mine, producer Nigel Wooll, who recommended FOCUS as the one event that should not be missed. George David, Executive Director of the Royal Jordanian Film Commission (www.film.jo) concurred and said that FOCUS is the best platform available to meet producers from all over the world.
What are you hoping to get out of the event and what in particular will you be promoting at FOCUS 2018?
We want to help place Jordan firmly on the map as an ideal destination for productions. Its popularity has flourished during the last few years. The days when we used to see one production every couple of years have gone by. This year alone, 7 productions will be shot in Jordan. I will be promoting our company as the "go to" production services partner when you come to Jordan.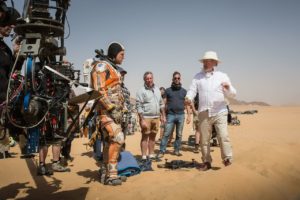 In the past few years, for which foreign productions have you provided production services in Jordan?
Our very first job, if you can call it that, was on an episode of Granada Television's "Busman's Holiday" in 1986. It took all of one and a half days, and involved the "arduous" task of providing 2 camels for the cast to ride along the shores of the Dead Sea. Seriously though, our first major job was the Lucas Films production of "Indiana Jones & The Last Crusade" directed by Steven Spielberg. We then went on to Paramount's "Son of the Pink Panther", directed by Blake Edwards, followed by Disney's "Mission to Mars" and Warner's "The Red Planet". More recently, we worked on Brian Di Palma's "Redacted", Canadian Micro-Scope Productions' "Incendies", River Road's "Fair Game" directed by Doug Liman, Ken Loach's magnificent "Route Irish". Sweden's TV4 production of "Hamilton – In the Nation's Interest", John Oliver's "Rosewater", Ridley Scott's "The Martian" and "All The Money In the World" and Disney's "Aladdin" directed by Guy Ritchie.
In between, we are kept busy on documentaries, docudramas, and TV commercials. The ones I remember vividly are the BBC's "The Secrets of the Bible", "In Search of Lawrence" and "10 Days To War". And the list goes on….
Please tell us briefly what Jordan has to offer as a filming destination?
Jordan really took off as a filming destination after the establishment of the Royal Film Commission. The RFC is truly a one-stop shop for all producers, as it arranges all permits needed and coordinates with all concerned departments and local authorities to facilitate the work of the film crew. Other than the God-given variety of natural landscapes, we boast a large number of well-trained, experienced, English-speaking professional local crew. And the one thing I hear repeatedly from producers who film in Jordan is that there are no surprises. What you see, and hear, is what you get.
Do you offer any filming incentives for foreign productions interested in Jordan as a location for their next production?
Four years ago, the Royal Film Commission succeeded in adopting regulations that provide exemption from sales tax to productions that meet certain criteria. The sales tax today ranges from 7% to 16%.In addition, wages and per diems of foreign crews are also exempt from income tax. Late in 2016, the government introduced a cash rebate system, again thanks to the lobbying of the RFC. Details of both the tax exemption and the rebate can be found on www.film.jo.
It is because of these new developments, and the growth in need for production services, that we have set up Zaman Project Management in 2015, a company that deals exclusively with film and TV productions.
To find out more about filming in Jordan, register for a FREE FOCUS 2018 delegate badge here.
Munir Nassar
Munir graduated from the American University in Beirut in 1963 and, since then, has been active in providing leisure and corporate travel management services. He joined the family firm International Traders upon graduation and, except for a brief spell when he took on the job of Minister of Tourism & Antiquities of Jordan 2015/2016, has been at the head of the family group of companies.