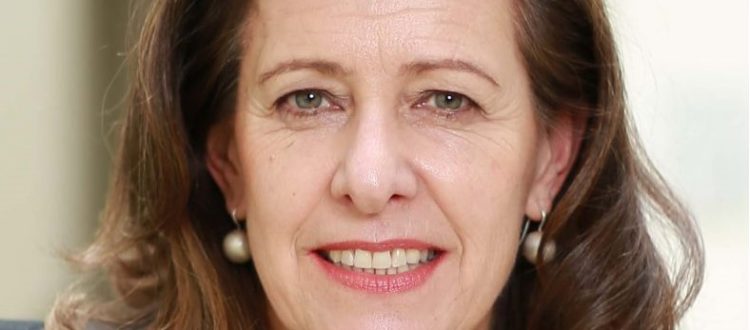 FOCUS talks to Marijana Stoisits of the Vienna Film Commission
Ahead of FOCUS 2017, we spoke to Marijana Stoisits of the Vienna Film Commission's to discuss Vienna's recent production boom and her plans for this year's event.
Marijana, what brings you and the Vienna Film Commission back to FOCUS this year?
The hope to bring international film productions to Vienna! It's the third time that we're attending FOCUS and it provides an opportunity to meet UK producers, scriptwriters and location scouts. Hopefully we'll meet people who are working on a production where Vienna could be the ideal location for shooting. If not right now – then at least for upcoming projects in the future.
What productions have filmed recently in Vienna and what in particular will you be promoting at FOCUS 2017?
This year we already had some international productions shooting in Vienna. Chernin Entertainment/Film Rites were shooting Red Sparrow, directed by Francis Lawrence and starring Jennifer Lawrence. Imagine Entertainment and Lionsgate shot for Susanna Fogel's The Spy Who Dumped Me starring Mila Kunis, Kate McKinnon and Sam Heughan. We also had a Chinese filming crew shooting for the TV series Healing Love with Chinese TV star Wallace Chung.
What was the most common question you got from producers at FOCUS last year about Vienna as a filming destination?
"Is it possible to shoot on location in all this fantastic palaces, gardens and boulevards?" and "how did you manage to close down the central boulevard in the city center for Mission: Impossible – Rogue Nation?"
In a sentence, how would you describe FOCUS to a producer thinking of attending FOCUS for the first time?
Come and see – you'll get first-hand information for filming on location around the world.
Mariana, thank you for your time. We are looking forward to seeing you and the Vienna Film Commission team at FOCUS 2017.
FOCUS 2017 will take place at London's Business Design Centre, December 5th and 6th. To register your attendance for the event, click here.
Bio:
Marijana Stoisits studied cultural anthropology, art history and cultural management in Vienna, Hamburg and Berlin. She has worked as the editor, presenter and editor-in-chief at Spiegel TV in Vienna. Since 2009, Marijana has worked as the managing director of the Vienna Film Commission. Marijana is also the Vice chairwoman of the Board of Directors of the AFCI (Association of Film Commissioners International) and a member of the European Film Academy.