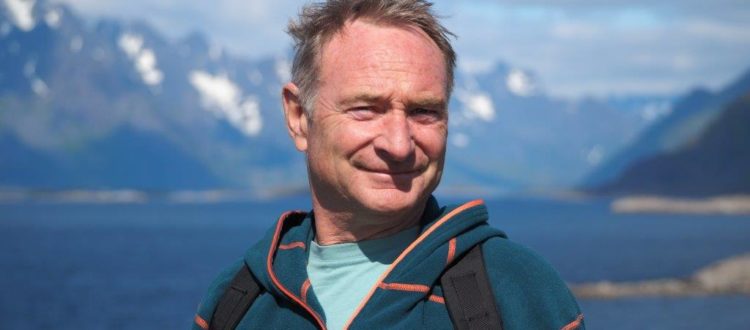 FOCUS talks to Truls Kontny of Film Commission Norway
As the head of Film Commission Norway, Truls Kontny is one of the leading figures behind the recent boom of international productions filming in Norway. Ahead of FOCUS 2017, we spoke to Truls about his plans for this year's event.
Truls, you attended both FOCUS 2015 and 2016. What brings you and Film Commission Norway back this year?
First of all, we think that FOCUS is a great initiative. We definitely need a place like this to showcase all possibilities we have in Europe. Since the first show in 2015, there has been a continued increase in visitors. We see this as a great opportunity to showcase what we in Norway have to offer to the international film industry.
What in particular will you be promoting at FOCUS 2017?
We have fabulous locations, highly skilled crew, a well developed infrastructure, fantastic light and a competitive 25% incentive that should be a great match for every producer!
What was the most common question you received from producers at FOCUS last year about Norway as a filming destination?
"How do your film incentives work?"
Which Norwegian film funds are available to foreign producers through co-production ventures?
For co-production you could apply for soft money from the Norwegian Film Institute and you also have three regional film funds to tap into. You can also combine regional funding with the national incentive.
What fund or incentives did both Downsizing and The Snowman benefit from when filming in Norway?
They both benefited from our newly established incentive scheme.
In a sentence, how would you describe FOCUS to a producer who is thinking of attending for the first time?
FOCUS is a one stop shop for filming in Europe.
How do you like the FOCUS venue, exhibition layout, organisation and facilities?
I think it is a very good place to have a location show like this. The venue is compact, it is easy to navigate and find what you are searching for. The seminars are of high quality and the organising of the event is very professional.
Many thanks Truls. We are looking forward to seeing you and the Norway Film Commission team at FOCUS 2017.
FOCUS 2017 will take place at London's Business Design Centre, December 5th and 6th. To register your attendance for the event, click here.
Truls Kontny is also the President of the European Film Commissions Network, who will be celebrating their 10th anniversary with a drinks reception at FOCUS.