Dec 05 2017
10:00 - 11:00
Room C
Let's talk about Sex .. in the Advertising Industry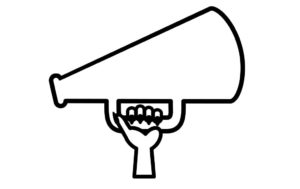 The revelations provoked by the dreadful conduct of Harvey Weinstein have prompted fundamental questions to be asked about the relationship between men and women in the workplace and while much of the focus has been on Hollywood, it's clear that the advertising industry has its own problems.
Co-incidentally, the Free the Bid movement has drawn attention to the dearth of opportunities for female directors and this too has led to some searching questions about chauvinism within our business.
Advertising stands at a crossroads with a clear need for greater inclusivity if its output is going to resonate with an ever more diverse society and this is the perfect moment to insist that it's opened up to a broader selection of voices.
Jason Stone of David Reviews and Lyndy Stout of 1.4 are joining forces to curate a session, which will look at the questions arising from these issues. A panel of leading women from the advertising industry will candidly answer your questions in a bid to draw a true picture of how things are and what can be done to improve opportunities for women.
Moderated by Jason Stone – Editor, David Reviews
Speakers:
Caitlin Ryan – Executive Creative Director, Cheil
Karen Cunningham – Director, Thomas Thomas Films
Lyndy Stout – Editor, 1:4
Kate Tweed – Business Director, Duke
Dorothy Allen-Pickard – Director
---
To attend this session you will need to REGISTER as a FOCUS industry delegate. It is completely FREE.