Agnieszka Moody
Director, Creative Europe Desk UK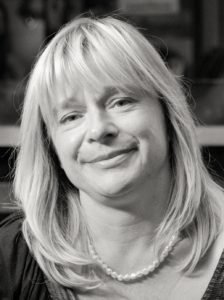 Agnieszka Moody is the Director of Creative Europe Desk UK, a promotion and information office of the European Union's funding programme Creative Europe, led in the UK by the British Film Institute and British Council. Previously the Director of MEDIA Desk UK, Agnieszka has helped over four hundred British companies secure funding for their projects from the EU and also organised a range of industry events and conferences promoting international cooperation.
A graduate of the Film Production Department of the renowned Polish National Film and Television School in Lodz, she has worked on several feature films including Steven Spielberg's Schindler's List.
On a part-time secondment from the BFI from June to December 2018, Agnieszka was acting Interim Director Creative Scotland's newly created Screen Unit.
Sessions with Agnieszka Moody