Dec 03 2019
12:00 - 12:45
Room C
Co-Production 101 – True or False?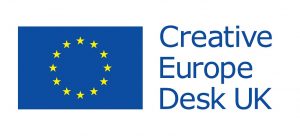 Resistant to the idea of co-production?
This session is designed to address 10 of the most common reasons that make producers nervous about co-production and discuss them in detail.
Featuring European and UK Producers, it is designed to be a lively exchange that will explore the arguments and drill down teasing out the facts from fiction.
Moderator Agnieszka Moody – Director, Creative Europe Desk UK
Speakers include:
Christine Alderson – Ipso Facto, UK
Sol Papadopoulos – Hurricane Films, UK
Sean Wheelan – Filmgate Films, Sweden
---
To attend this session you will need to REGISTER as a FOCUS industry delegate. It is completely FREE